Posted by Tech Support on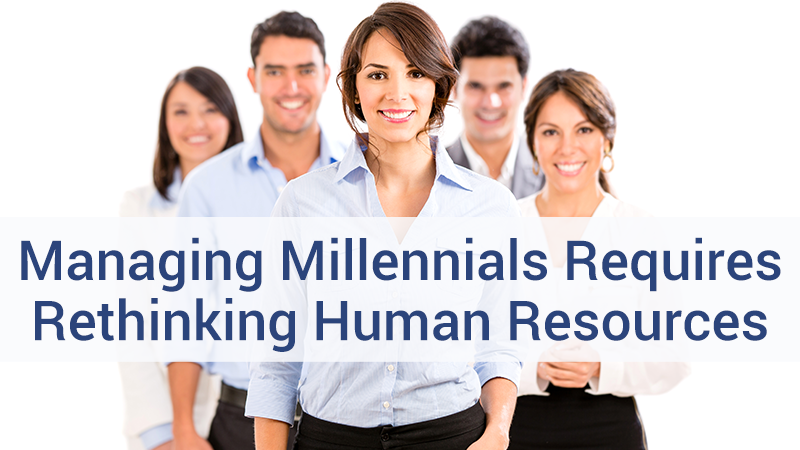 Creating a document management workflow that works for Millennials may be a tough task for any department, but in a high-touch area like Human Resources, it becomes a gargantuan task that could include retooling every step of your hiring, onboarding and employee communication process. Millennials expect that all the information they need should be right at their fingertips, and their first opportunity to judge their fit within an organization is during the hiring process. How can you assure that your process in millennial-friendly?
Customer Experience is Critical
In this case, your customer is the new recruit, and an effective solution requires you to walk through it step by step to ensure that everything is as streamlined and user-friendly as possible. If you're still requiring that talent fax in their resume, it's probably time to take a look at your document management workflow. Tech-savvy Millennials have a certain expectation that a business should have efficient processes, and outdated hiring mechanisms can be a big turn-off for this generation that now makes up the majority of the active workforce.
Internal Communications
Once you've got them onboard, workers want to be able to communicate efficiently and effectively both with their colleagues within the organization as well as externally, and we're not talking about emails! Business today can be conducted on social media, by Skype, Google Hangouts and even via text. Having a strong infrastructure in place that includes more modern communication methods allows you to capture project details even when employees are on the go.
Easy Access to Information
Internal portals that provide all of the information and resources that employees need are considered a huge benefit. Who needs to keep large notebooks filled with policies and information on their desk, when it can be instantly updated on the Intranet and available from any computer with Internet access? Millennials above all else are looking for convenience, and part of that convenience includes having access to information regardless of their physical location. Advanced document management solutions can ensure that Human Resources professionals are always putting their best foot forward by displaying the latest versions of critical policies online.
Flexibility with Accountability
Millennials crave constant feedback, and by providing them with clear deadlines and deliverables along with flexible options for completing the work, you're playing directly to their strengths and are likely to get the best results from this highly creative generation. Human Resources associates need to create technology solutions that allow managers to define a more flexible work style, and coach leaders so that the business is meeting milestones within a new spectrum rather than focusing on the exact time that Millennials are clocking in and out on a daily basis.
Ready to get started re-tooling your Human Resources intake and onboarding engine for Millennials? Give EDGE Business Systems a call today, and we'll work with you to ensure that you're presenting your business in the best possible light to job seekers and new employees alike.