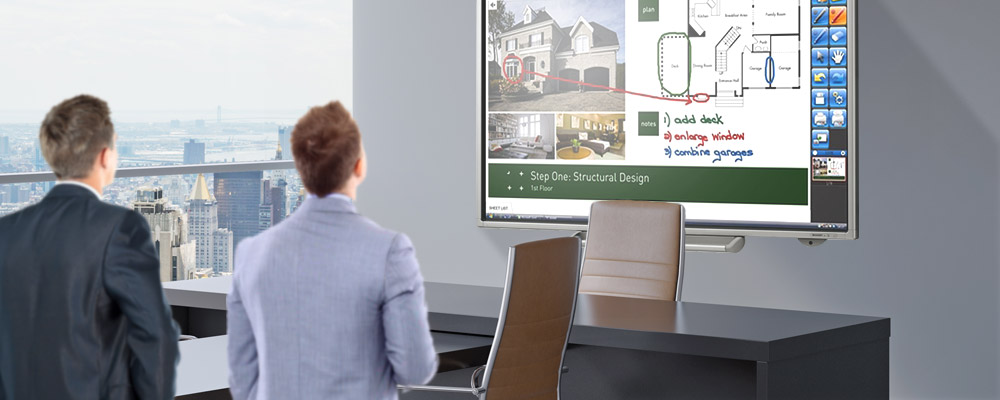 Work Smarter with EDGE's Digital Displays & Whiteboards
At EDGE Business Systems, we dedicate ourselves to helping you simplify and manage your document processes. We look for products that enable our clients to produce, save and share information easier.
Our digital displays and whiteboards are great examples. These pieces of equipment allow you to create content, save it and share it digitally. You can enhance your presentations and collaborations and get more work done both onsite and remotely.
Features of EDGE's Digital Displays & Whiteboards
Our digital displays and whiteboards give you these outstanding features:
Vivid colors and image details
Ability to create content with your finger or a touch pen
Ability to connect with multiple devices and receive input from different users
Options for saving your information
Document Services & Solutions
EDGE offers you much more than equipment. With our services and solutions, you can streamline your workflows and operate at peak productivity. Explore the Services and Solutions section of the website for more information on how to optimize the way you use your equipment.
More EDGE Products
For information on EDGE's other first-rate products, go to the pages listed below:
---
To discuss how our digital displays and whiteboards can improve how you brainstorm and present ideas