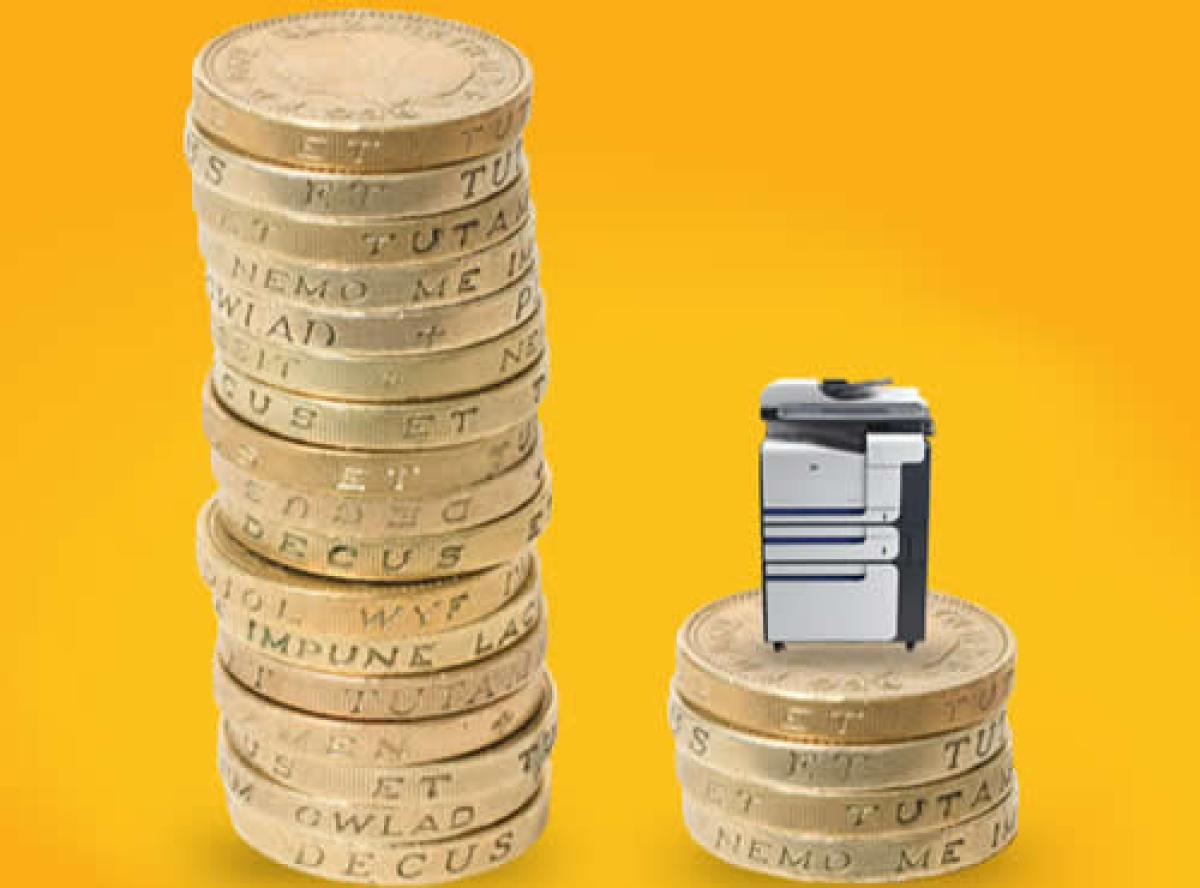 Running a business office often equates to paper usage mounting up and HIPAA security procedures being compromised.  Within many medical offices across the country, documents are printed freely, correspondence continues in the hard copy paper format and many internal documents will still be printed without security measures in place as opposed to being distributed digitally and securely.  It doesn't matter how many members of staff individually attempt to cut down on paper usage, it still seems inevitable that stacks of paper cover every flat surface.  To truly devote resources to cutting down on print and paper usage and in turn drive down print costs, it is important to implement a culture of change from the top downwards, and until this takes place, many offices continue to be strewn with papers, and important space continues to be inhabited by filing structures.
Cost of storage
The cost associated with filing papers and storage might not be obvious enough to immediately strike you, however storing and retrieving multiple documents is a much greater inconvenience in modern times than newer, more streamlined electronic options.  Storage cabinets, files and print costs all add up, and can have a substantial impact on your bottom line while drastically having a negative impact on efficiency.
Employee time
While it may be an expense to establish a paperless office that relies on a digital system which you'll need to implement through staff training, in the long run it will work out as a much more cost and time effective strategy.  One of the biggest costs associated with a paper filing system is largely hidden from view; the cost of your employees' time.  The more time your staff spend trawling documents for items they require the less time they have to spend on tasks that really contribute to the practice as a whole.  The higher the salary of a person looking for a document, the more it's costing you.
Internal communication
One way of cutting down on storage needs is to make sure your organization truly utilizes digital life.  Emails are a great form of communication, and although many of us have an inbox that is inundated with messages, there's no need to print out reams of correspondence.  Many people turn to printing out a hard copy when their inbox gets overwhelmingly full, in an effort to make sure important conversations aren't misplaced or deleted.  However, in the thriving digital workplace there is no need to print out documents simply for them to be read once and then thrown away.  Rather than turning to print, opt to employ a thorough filing system with your emails.  It's important to categorize your incoming correspondence to make sure you know where it is.   While it might seem simple, it is an easy step to reduce costs.
The more frequent use of tablet and mobile devices in the modern workplace now means print technologies are required at a much smaller frequency. Many staff are beginning to see the value in bringing their own device (BYOD); however even if staff manage to utilize this in a way which helps to eradicate printing, there are still practices like record keeping that require documents in hard copy form.
In the modern workplace, high print costs are an unnecessary expenditure, so if you're interested in getting greener and reducing print costs, please email rsimons@edgeatl.com.
Rich Simons is the head of Strategy and Managed Print division for EDGE Business Systems.  He helps improve efficiencies for medical practices providing analysis, customization and recommendations to create an efficient work environment for all document processes.  Feel free to connect at rsimons@edgeatl.com.