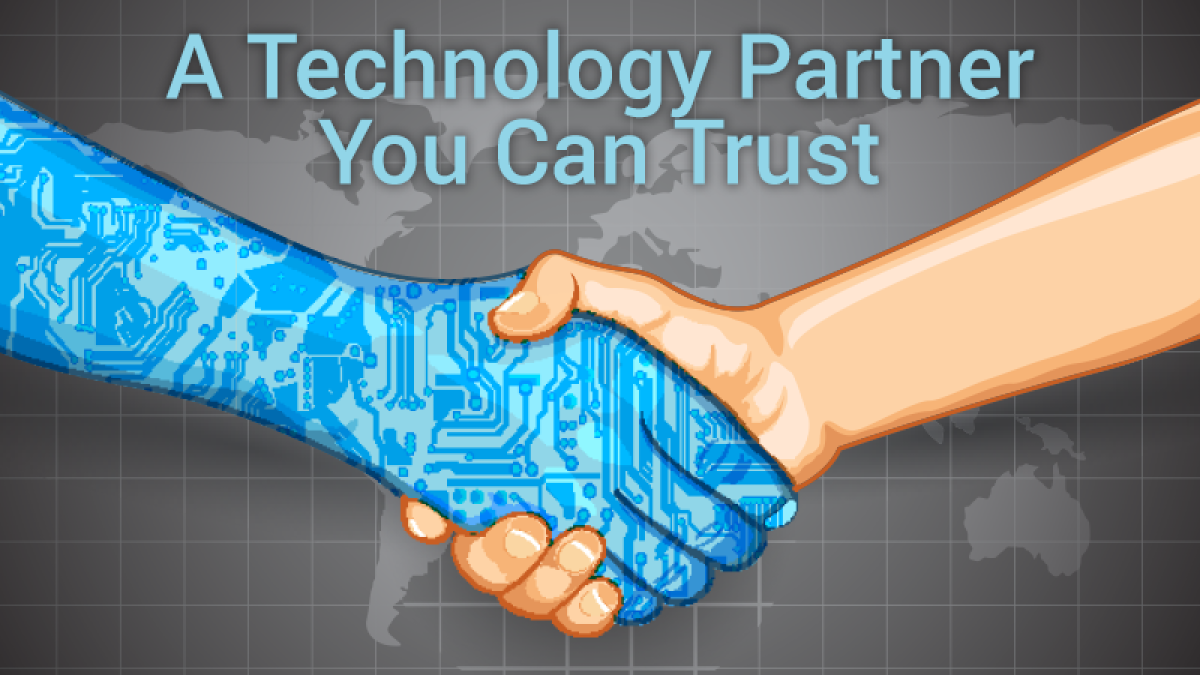 Staying up to date on the latest trends in technology can be difficult enough if you're only looking at one specific piece of the puzzle. But when you have to consider document management and security, managed print services, office supplies, IT services, network and communications all at once, it's easy to feel overwhelmed. That's where EDGE Business Systems comes in.
Service You Can Trust
Many multi-solution vendors will tell you that they are focused on service, but at EDGE we really mean it. Customer support isn't simply having someone available if something goes wrong, it means coming alongside you as a true partner and making recommendations to help you optimize your operations and, ultimately, grow your business. You won't find outsourced customer service centers, automated messages and long wait times. Instead, you will receive tailored and thoughtful support 24/7 by email, phone or online.
Innovative Mindset
We understand that most companies cannot do a clean sweep and start over with a new vendor for all their business solutions, which is why we excel at supporting you where you need it. We think you will love working with us so much that when your next contracts come up for renewal, you'll call EDGE first. We handle the heavy lifting of optimizing your printers and networked equipment, ensuring upgrades happen in a timely manner and alerting you to when there's a slick new functionality available that you might want to consider deploying.
We are able to work with your legacy office equipment and current document solutions and use our revolutionary TruView print auditing system to review your existing print fleet and tailor a solution to your exact needs. See a 30,000-foot view of your overall usage in a way that may have seemed impossible before due to the staff time required to perform the analysis.
Expert Staff
Our team is uniquely qualified to offer recommendations that will support the way your team does business. Why be bogged down in wires if your employees are all using laptops? We can help you network a truly mobile printing solution so your staff spends less time figuring out where their latest PowerPoint printed and more time collaborating to move your business forward. The EDGE Business Systems staff understands the flow of business and can help you make small changes that will produce big results in productivity and employee satisfaction.
Outstanding Partnerships
While many managed services companies are tightly affiliated with a particular vendor, EDGE Business Systems is fully independent, but strongly affiliated with major solutions providers. Basically, that means we have the flexibility to recommend just the right solution for your particular business needs. With partners like Toshiba, HP, KIP and Muratec on your side, anything is possible. Not only are we affiliated with these big-name solutions providers, they know us, with Xerox recently naming EDGE Business Systems as the Newcomer of the Year in 2014 in recognition of our extraordinary commitment, partnership and ethics in marketing.
Our team has over 30 years of experience in the document, print management, and vendor consolidation space. Let us bring our unique skills and talents to the table to support your growing business needs. Contact us today to learn more about how we can supercharge your growth and help save you money.