Posted by Tech Support on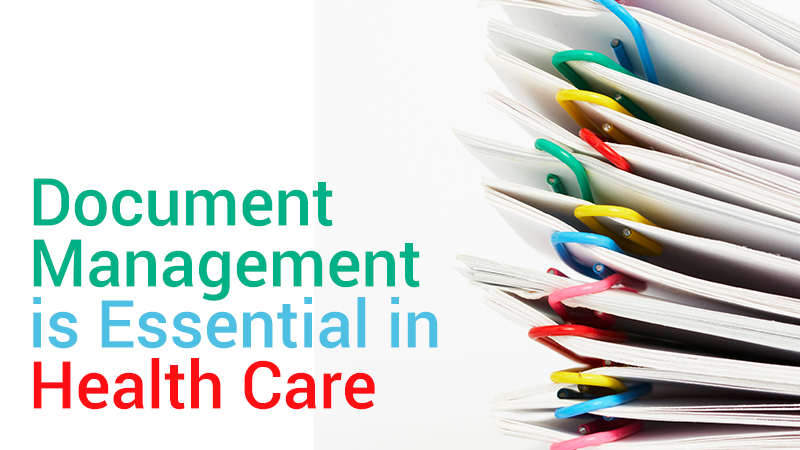 One of the first things patients often notice when walking into a doctor's office or another healthcare provider is the mountains and mountains of patient files and other paperwork. Many trees have given the ultimate sacrifice for this old-fashioned method of document management. The number of filing cabinets in most offices could probably rival that of a local library! 
Not only does it use a ton of paper, but it can cost a lot in terms of office space, printers, ink cartridges and man power. It's also inefficient in terms of recall in your ability to access and transmit information. Besides just being cost ineffective, keeping all of your records on paper isn't really the safest solution. What happens if there is a fire, flood or some other form of disaster?
Health Care Document Management
EDGE Business Systems can help you manage your documents by bringing the power of computing to your health care document management problem. You will be able to simply scan in your existing paper files and out will come indexed, searchable and 100 percent digital copies of your patient records. So next time you need to find a patient's file it will be more like using a search engine.
EDGE Business Systems will help you cut cost by saving space, printing supplies and man power. Thr state of the art document management system we offer will also help you deliver better quality care to your patients by cutting down on lag time, errors and inefficiencies caused by the handling of vital health records in paper form.
The Benefits of Working With EDGE Business Systems
This will improve the overall operations of your medical facility. Your employees and care providers will be able to quickly access the information they need, thereby increasing the productivity and job satisfaction of your team. It will also improve your Accounts Receivable with the ability to quickly process insurance claims.
EDGE Business Systems will save you from hours of gathering paperwork when you undergo a regulatory audit. The secure digital format of this document management system will ensure you are HIPPA compliant. Also, with your backup being able to be stored remotely, you will eliminate stress worrying about disaster striking and destroying/damaging your records. All EDGE Business Systems will leave you to worry about is what to do with the extra floor space caused by those missing files and extra printers.
The best part of letting EDGE Business Systems digitalize your document management is how it will increase collaboration within your office. When people are better able to share information, ideas and innovation are sure to follow.
Let EDGE Help You Go Digital Now
You owe it to yourself, your employees/coworkers and your patients to at least have a talk with our team at EDGE Business Systems. Call us today at 404-228-4951 to get started! You can also visit us online at www.edgeatl.com.